A dewy sheen on your cheeks thanks to all the sweat dripping off your forehead may not be the only way fitness keeps your skin young. Researchers at McMaster University in Ontario studied a small group of adults between ages 20 and 84.
The frequent exercisers who were over age 40 had skin that resembled the more supple, elastic skin of people in their 20s and 30s. The difference had nothing to do with
sun exposure
(which would age your skin faster if you didn't wear sunscreen), reported the research team; they theorized that exercise creates body substances that help slow aging in skin, though they say more research is needed to learn how exercise changes skin composition.
Exercise gives you more vim and vigor
A workout is like nature's energy drink, firing up your brain and body so you feel more alert and alive. "Exercise puts your body in a state of arousal, which translates into more vitality and a greater sense of well being," says Frisch. "Daily tasks become less strenuous and require less exertion." It's the kind of pep in your step that makes you feel like you've peeled off a decade or two.
Exercise improves your posture
Thanks to muscle loss and bone density changes, your posture takes a hit as you age. Counteract this with strength training, which builds muscle and bone health, especially in your core and along your spine, so you naturally stand taller and shave years off your appearance, says Amie Hoff, personal trainer and founder of Hoff Fitness in New York City. Working out also makes you feel more psychologically powerful, so you naturally stop slouching and straighten up, she adds.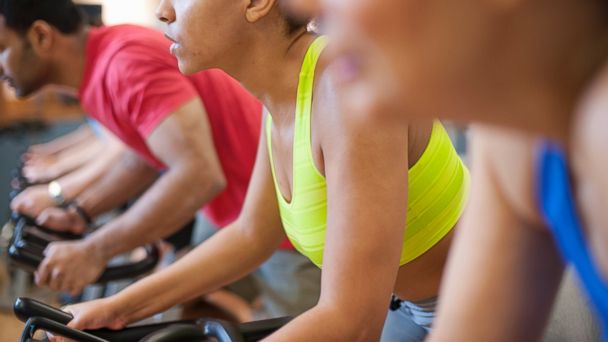 Source:abcnews.go.com/Health/ways-exercise-makes-feel-younger/story?id=29961839